News
08 june 2018
There are no translations available.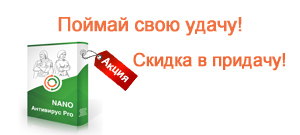 Стартует новая акция, которая продлится до 15 сентября 2018 года. Отличная скидка на NANO Антивирус Pro 1000 дней защиты плюс шанс выиграть смартфон!
Все, кто приобрел лицензии NANO Антивирус Pro любого номинала на нашем сайте в период акции на общую сумму, превышающую 1000 рублей (необязательно в одном заказе), примут участие в розыгрыше приза: смартфона Xiaomi REDMI 5A. Для участия в лотерее будут суммироваться все заказы, совершенные с одного e-mail, указанного при покупке с 8 июня по 15 сентября 2018 года включительно.
В рамках акции мы предоставляем скидку на наш самый выгодный номинал лицензии – NANO Антивирус Pro 1000 дней защиты. Вы можете приобрести его за 1000 рублей вместо обычной цены 1299 рублей.
Подробнее – на странице акции.
Сроки проведения акции: с 08.06.2018 – 15.09.2018.
23 may 2018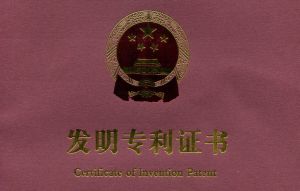 NANO Security has been awarded the patent #ZL 2014-165891.6 in China in accordance with the application for an invention №201410165891.6 "A method for neutralizing PC blocking malware using a separate device for an antimalware procedure activated by user". The protection for an invention will last for 20 years since the filing date.
The patented technology was developed by the specialists of our company to protect against ransomware. This kind of malware after their run on PC blocks an access to the user data and demands a ransom, usually quite large. The number of this kind of attacks is increasing permanently, and the protection against became more and more relevant.
Our technology allows curing a PC which is infected by ransomware and restoring all blocked user data.
At the moment there isn't an analog of that technology.
The antivirus technologies of NANO Security were also patented earlier in Russia, CIA, Europe and USA.
01 march 2018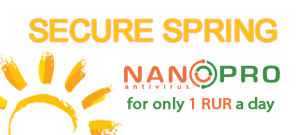 Meet the spring with the hot discount!
From 1 March to 31 March you can buy NANO Antivirus Pro 1000 for 1000 roubles only instead of the regular price 1299 roubles.
Using our unique system of dynamical licenses, you can protect up to 16 devices with one license NANO Antivirus Pro!
More on the page of the promotion.
13 february 2018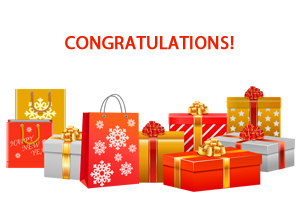 Dear friends!
The contest is over. Thank all our users for the shared interest!
Our congratulations to the winners!
The first place winner will get the smartphone Xiaomi Redmi 5A 64GB (1 pcs.)
The order number is 11705.
The second place winner will get the powerbank Xiaomi Mi Power Bank 10000 (2 pcs.)
The order number is 11727.
The order number is 11612.
The third place winner will get the watch Xiaomi Mi Band 2 (3 pcs.)
The order number is 1016.
The order number is 11625.
The order number is 11805.
All prizes will be sent to the winners until 15 February 2018.
30 january 2018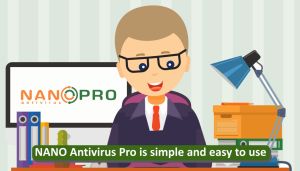 Dear users!
We released the new video which tells about the benefits of NANO Antivirus Pro. You can see it on the main page of our site or on our Youtube channel.