News
16 january 2018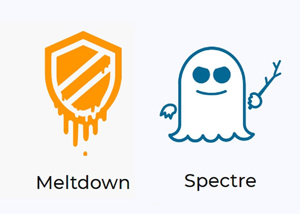 Dear users!
Early 2018 vulnerabilities Meltdown (CVE-2017-5753 and CVE-2017-5715) and Spectre (CVE-2017-5754) were announced. The vulnerabilities can be used to steal user's data.
January 3, 2018, Microsoft released Windows security updates.
We made comprehensive testing and confirm the full compatibility of NANO Antivirus / NANO Antivirus Pro and those Windows security updates. The updates will be installed automatically by OS only if there is the special registry key.
At the moment we prepare to release the new version nano Antivirus / NANO Antivirus Pro which will set up the key automatically (follow our news). If you want to get security updates now, you can set up the key manually. To know more read the article on the Microsoft site: https://support.microsoft.com/en-en/help/4072699/january-3-2018-windows-security-updates-and-antivirus-software.
29 december 2017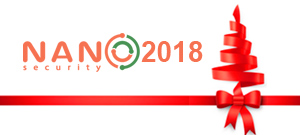 Dear friends!
All our team wishes you Happy New Year and Merry Christmas! May all sorrows are left in the past year and may the new one brings to you gladness and good luck.
Be happy! Be secure!
22 december 2017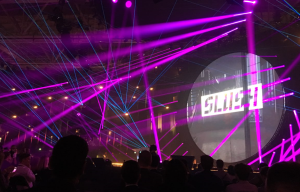 Slush 2017 is over, but it's not the end, it's beginning. We successfully presented at the event our technologies and products. We discussed a lot of people and got many new perspective contacts, many new offers, new ideas.
Now is the time to process and go ahead. Thank you Slush for the excellent event and great feedback!
13 december 2017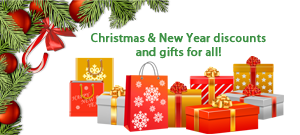 Dear friends!
NANO Security wishes you Merry Christmas and Happy New Year!
Make a gift for yourself or for your beloved! Our annual holiday advertising action has already started. All our customers will get discounts and gifts.
More on the page of the campaign.
17 november 2017

Our reperesentatives will attend Slush 2017. The event will take place 30 November – 1 December in Helsinki, Finland. Our specialists will present our company, technologies and products to the wide range of visitors and attendees.
We will be glad to meet you there. To make an appointment please contact us by email This e-mail address is being protected from spambots. You need JavaScript enabled to view it .
Slush is a great tech event, organized annually in Helsinki, Finland. In 2016, Slush gathered 17,500 attendees, including 2,300 startups, 1,100 investors and 600 journalists, together representing 130 countries.
Slush is a non-profit event organized by a community of entrepreneurs, investors, students and festival organizers. It has grown into one of the leading events of its kind from a once 300-person assembly.