News
02 october 2018
There are no translations available.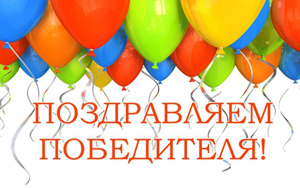 Мы повторно разыграли приз акции «Поймай удачу! Скидка в придачу!».
Победителю было отправлено письмо с информацией о выигрыше и просьбой связаться с нами. Сроки ожидания истекли, приз не был востребован. В соответствии с условиями получения приза, в случае если в течение 5 рабочих дней победитель не подтвердил получение нашего письма и не предоставил почтовый адрес для отправки приза, розыгрыш должен быть заново повторён между участниками акции.
Был проведен новый розыгрыш и победителем стал пользователь, e-mail адрес которого: adm**@mpkp63.ru.
Поздравляем! В течение 5 рабочих дней мы свяжемся с победителем личным сообщением на указанный e-mail для уточнения почтового адреса доставки приза.
18 september 2018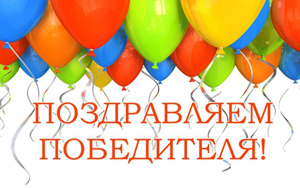 The advertising action «Catch the luck! The discount is in addition» is finished, the time to announce a winner!
The winner was chosen by the method of random numbers. We used the site http://pro-chislo.ru/generator-sluchaynih-chisel/vibor-iz-spiska. And our winner is a customer with the email address tan*** This e-mail address is being protected from spambots. You need JavaScript enabled to view it !
Congratulations! We will contact you by the specified email within 5 working days.
11 september 2018

Our partner, the Skyeng online school of the English, announces the next regular Olympiad "Skyeng Super Cup Autumn 2018"! This is one of the most interesting and fastest options for a qualitative assessment of English language skills.
All participants have a chance to win prizes and get gifts. Our company also provides all participants with the useful gift, the free promo code of NANO Antivirus Pro 100 days of protection. The code is accessible in a Skyeng Olympiad participant profile.
Register and take part in the Olympiad!
Good luck to all!
13 august 2018

The NANO Antivirus technologies are embedded into one of the oldest services of online scanning VirSCAN. To check a suspicious file it is enough to upload the file to the site www.virscan.org and get the result of file scanning from more than 40 antiviruses. The service VirSCAN is completely free.
VirSCAN in the fifth service of online scanning which uses NANO Antivirus technologies to check suspicious files. Before NANO Antivirus was integrated into the most known online scanner VirusTotal, and also the services Metadefender.com, ThreatBook, and NoVirusThanks.
05 july 2018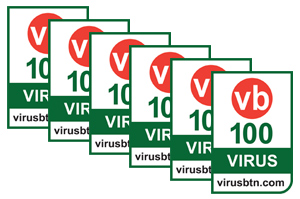 In the last certification of the VB100 laboratory, our product NANO Antivirus Pro was awarded the VB100 award - already the sixth!
The test report is published on the test lab's website.
Leaders of the anti-virus industry have been participating in VB100 testing for more than 20 years, and meeting the criteria for obtaining VB100 is a recognized award for antivirus products that confirm their high quality.
The testing laboratory VB100 is one of the oldest and belongs to the top authoritative test labs.