News
11 september 2018

Our partner, the Skyeng online school of the English, announces the next regular Olympiad "Skyeng Super Cup Autumn 2018"! This is one of the most interesting and fastest options for a qualitative assessment of English language skills.
All participants have a chance to win prizes and get gifts. Our company also provides all participants with the useful gift, the free promo code of NANO Antivirus Pro 100 days of protection. The code is accessible in a Skyeng Olympiad participant profile.
Register and take part in the Olympiad!
Good luck to all!
13 august 2018

The NANO Antivirus technologies are embedded into one of the oldest services of online scanning VirSCAN. To check a suspicious file it is enough to upload the file to the site www.virscan.org and get the result of file scanning from more than 40 antiviruses. The service VirSCAN is completely free.
VirSCAN in the fifth service of online scanning which uses NANO Antivirus technologies to check suspicious files. Before NANO Antivirus was integrated into the most known online scanner VirusTotal, and also the services Metadefender.com, ThreatBook, and NoVirusThanks.
05 july 2018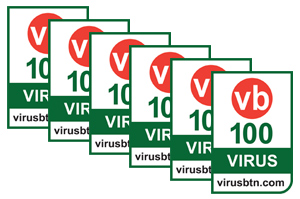 In the last certification of the VB100 laboratory, our product NANO Antivirus Pro was awarded the VB100 award - already the sixth!
The test report is published on the test lab's website.
Leaders of the anti-virus industry have been participating in VB100 testing for more than 20 years, and meeting the criteria for obtaining VB100 is a recognized award for antivirus products that confirm their high quality.
The testing laboratory VB100 is one of the oldest and belongs to the top authoritative test labs.
08 june 2018
There are no translations available.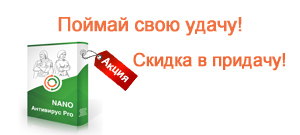 Стартует новая акция, которая продлится до 15 сентября 2018 года. Отличная скидка на NANO Антивирус Pro 1000 дней защиты плюс шанс выиграть смартфон!
Все, кто приобрел лицензии NANO Антивирус Pro любого номинала на нашем сайте в период акции на общую сумму, превышающую 1000 рублей (необязательно в одном заказе), примут участие в розыгрыше приза: смартфона Xiaomi REDMI 5A. Для участия в лотерее будут суммироваться все заказы, совершенные с одного e-mail, указанного при покупке с 8 июня по 15 сентября 2018 года включительно.
В рамках акции мы предоставляем скидку на наш самый выгодный номинал лицензии – NANO Антивирус Pro 1000 дней защиты. Вы можете приобрести его за 1000 рублей вместо обычной цены 1299 рублей.
Подробнее – на странице акции.
Сроки проведения акции: с 08.06.2018 – 15.09.2018.
23 may 2018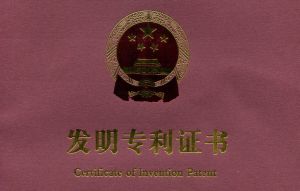 NANO Security has been awarded the patent #ZL 2014-165891.6 in China in accordance with the application for an invention №201410165891.6 "A method for neutralizing PC blocking malware using a separate device for an antimalware procedure activated by user". The protection for an invention will last for 20 years since the filing date.
The patented technology was developed by the specialists of our company to protect against ransomware. This kind of malware after their run on PC blocks an access to the user data and demands a ransom, usually quite large. The number of this kind of attacks is increasing permanently, and the protection against became more and more relevant.
Our technology allows curing a PC which is infected by ransomware and restoring all blocked user data.
At the moment there isn't an analog of that technology.
The antivirus technologies of NANO Security were also patented earlier in Russia, CIA, Europe and USA.